Scholarships
IALEIA continues to strive for professionalism in the intelligence analysis career field through promoting and supporting career development and continuing education. In support of this mission the following scholarship opportunities are offered to assist with future endeavors.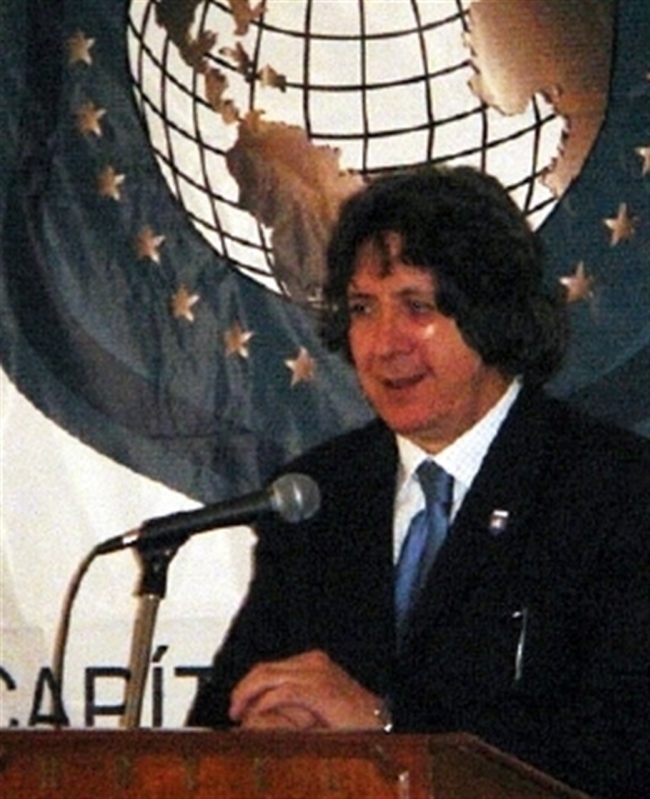 IALEIA's 2014 Jorge Espejel-Contreras Scholarship
In 2005, IALEIA introduced a new membership category serving academic institutions. The dues generated from this membership category were designated to fund an IALEIA scholarship. The IALEIA-funded scholarship was renamed the Jorge Espejel-Contreras IALEIA Scholarship Award following the untimely death of the IALEIA Mexico Chapter President in 2007.
At least one $1,500 (USD) scholarship will be awarded to a deserving student each year and shall be funded through Academic Member dues. The application process takes place in the spring and awarded at the annual training conference each year. The successful candidate(s) are invited to attend the conference banquet to receive the award.
Watch for scholarship announcements in the new year.
Eligibility Criteria
Any active IALEIA member, or immediate family member of an active IALEIA member, who is enrolled in an accredited post-secondary institution in the fall, is eligible to apply for the scholarship. Eligibility is based on full-time or part-time enrollment in an accredited college/university, and can be on campus or via distance-learning. The applicant must be a student in the disciplines of intelligence, analysis, statistics, criminal justice or other related undergraduate or graduate program. Other areas of study may be considered in the event that no viable applications are received from the specified disciplines.
Restrictions:
IALEIA board members and their immediate family members are not eligible for the scholarship.

Members of the Scholarship Committee and/or reviewers of essays may not be related in any way to any applicant under consideration for the scholarship award.

?Eligible academic institutions:
Accredited by an official accreditation body for the applicable location/country

Accredited by the Distance Education and Training Council (DETC), if the academic institution and/or degree program is online

A combination of the above.

---
Association of Former Intelligence Officer Scholarship
The Association of Former Intelligence Officer sponsors 19 scholarships (most at $4,000 or $2,000) for students studying or desiring careers in intelligence.
Eligibility requirements and application guidelines are included below, and are available at:
http://www.afio.com