Partnership & Liaison
IALEIA partners with the PM-ISE

The Office of the Program Manager for the Information Sharing Environment (PM-ISE) leverages information sharing capabilities to focus on terrorism-related information sharing, homeland security, and counter proliferation of weapons of mass destruction missions. As a change agent and advocate for sharing of best practices, PM-ISE uses several tools to initiate transformation across all levels of government to include:
Providing information sharing subject matter expertise

Facilitating automated sharing of terrorism-related information through the Information Sharing Council (chaired by the Program Manager)

Working with national leadership via stakeholder engagement with mission partners

Encouraging co-investment of seed capital with mission partners in priority early stage activities via Economy Act transactions to bridge the budgeting cycle and accelerate ISE progress

Bringing together mission partners to identify and address common mission requirements and goals

PM-ISE develops initiatives in full partnership with mission owners. As business processes, supporting policies, and technical solutions are developed and deployed, PM-ISE assists partners to identify, promote, and spread best practices and, where possible, influence resource allocation decisions to ensure the institutionalization and potential reuse of mission partner capabilities. Seeding new initiatives or transforming existing capabilities is challenging, particularly when government funding constraints and long-lead times make budgeting for new initiatives difficult. PM-ISE has the ability to augment budgetary gaps that prevent an organization from achieving its goals of effective information sharing.

PM-ISE is unique in that it possesses the mandate and the necessary tools to empower, oversee, and advance the ISE. Thanks to our many successful partnerships, the ISE continues grow, making a significant contribution to the safety and security of the American people.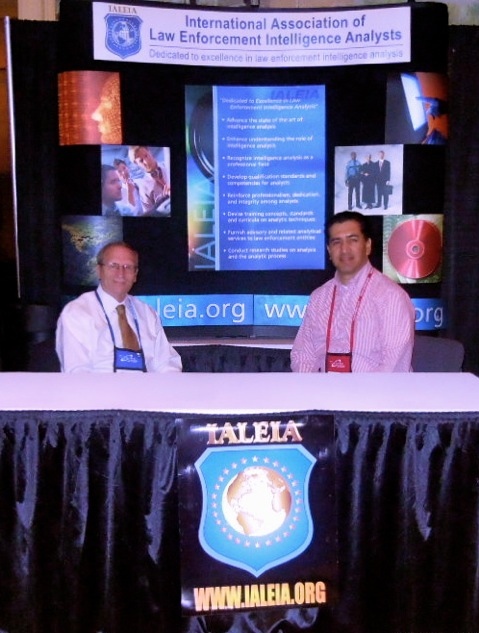 IALEIA's Advocacy & Representation Responsibilities
US Department of Justice -
Criminal Intelligence Coordinating Council (CICC)
Department of Homeland Security - State and Local Intelligence Council
Federal Emergency Management Association (FEMA)
Fusion Center Management Group: Training and Technical Assistance Working Group
Department of Labor:
Intelligence Analyst Occupational Survey
IALEIA is also affiliated with the
Australian Institute of Professional Intelligence Officers
.
IALEIA works closely with
Association of Law Enforcement Intelligence Units (LEIU)
to design and deliver Foundations of Intelligence Analysis Training (FIAT), our yearly international training conferences, and other special interest projects.
Former affiliations:
US Department of Homeland Security -
Interagency Threat Assessment Coordination Group (ITACG)